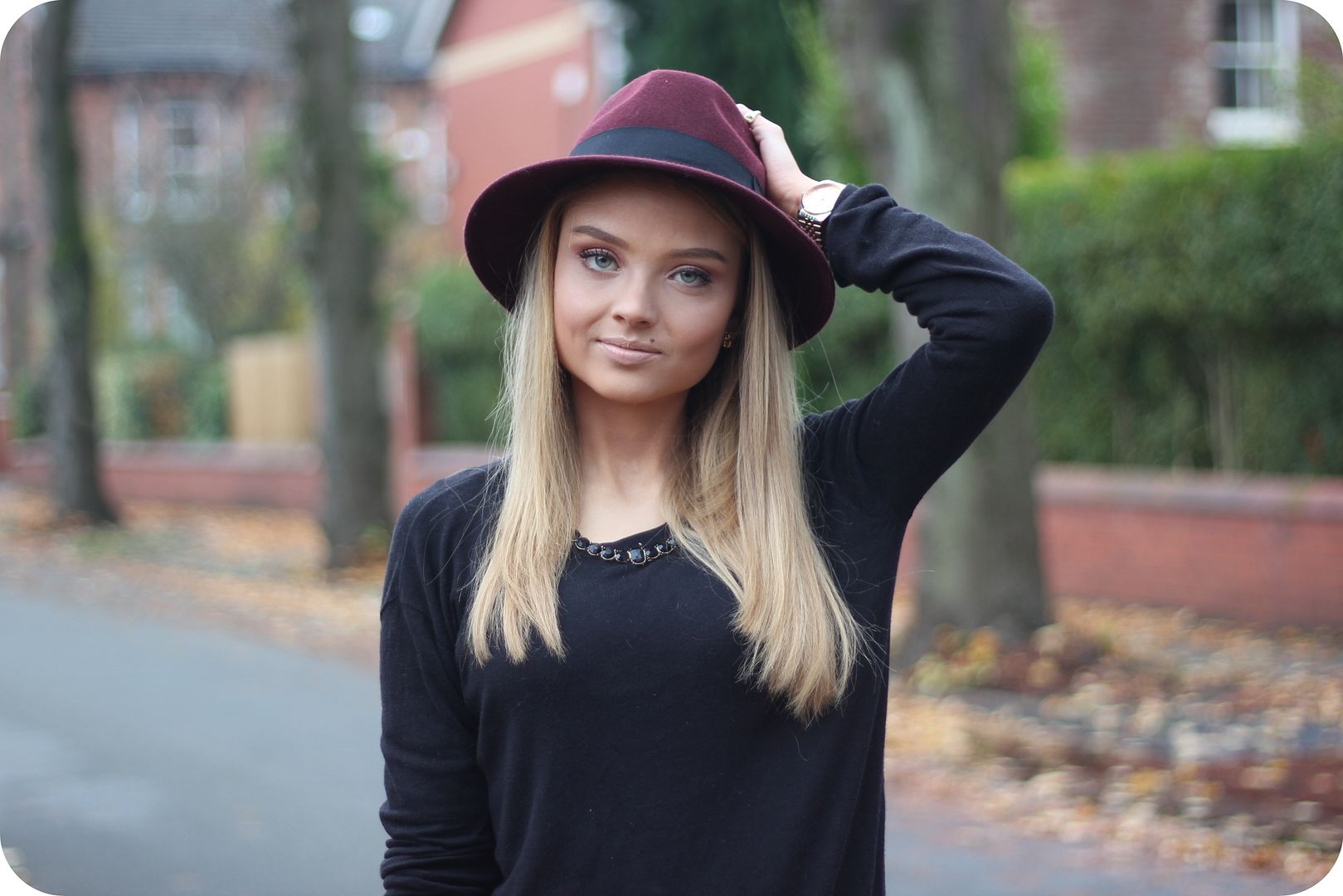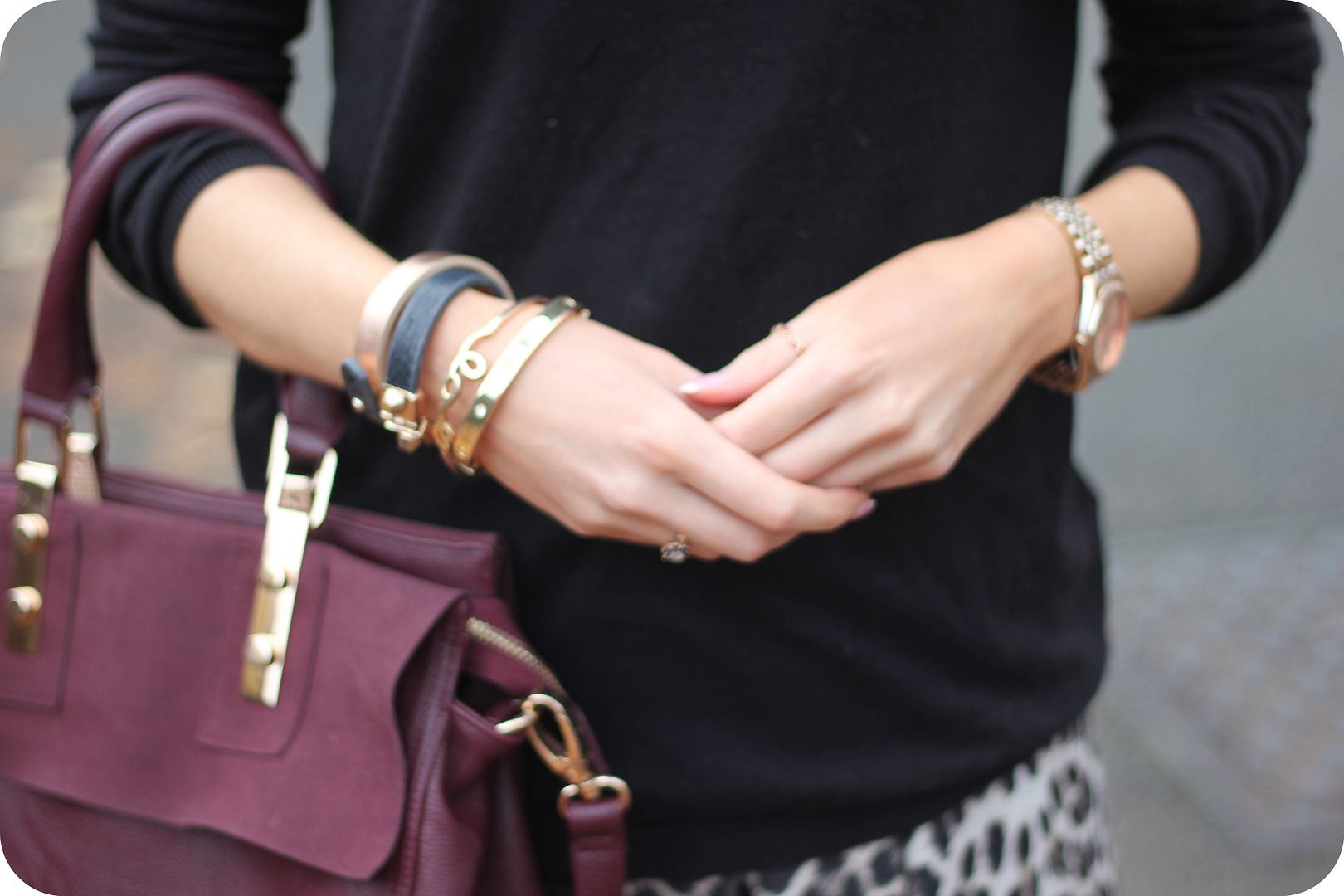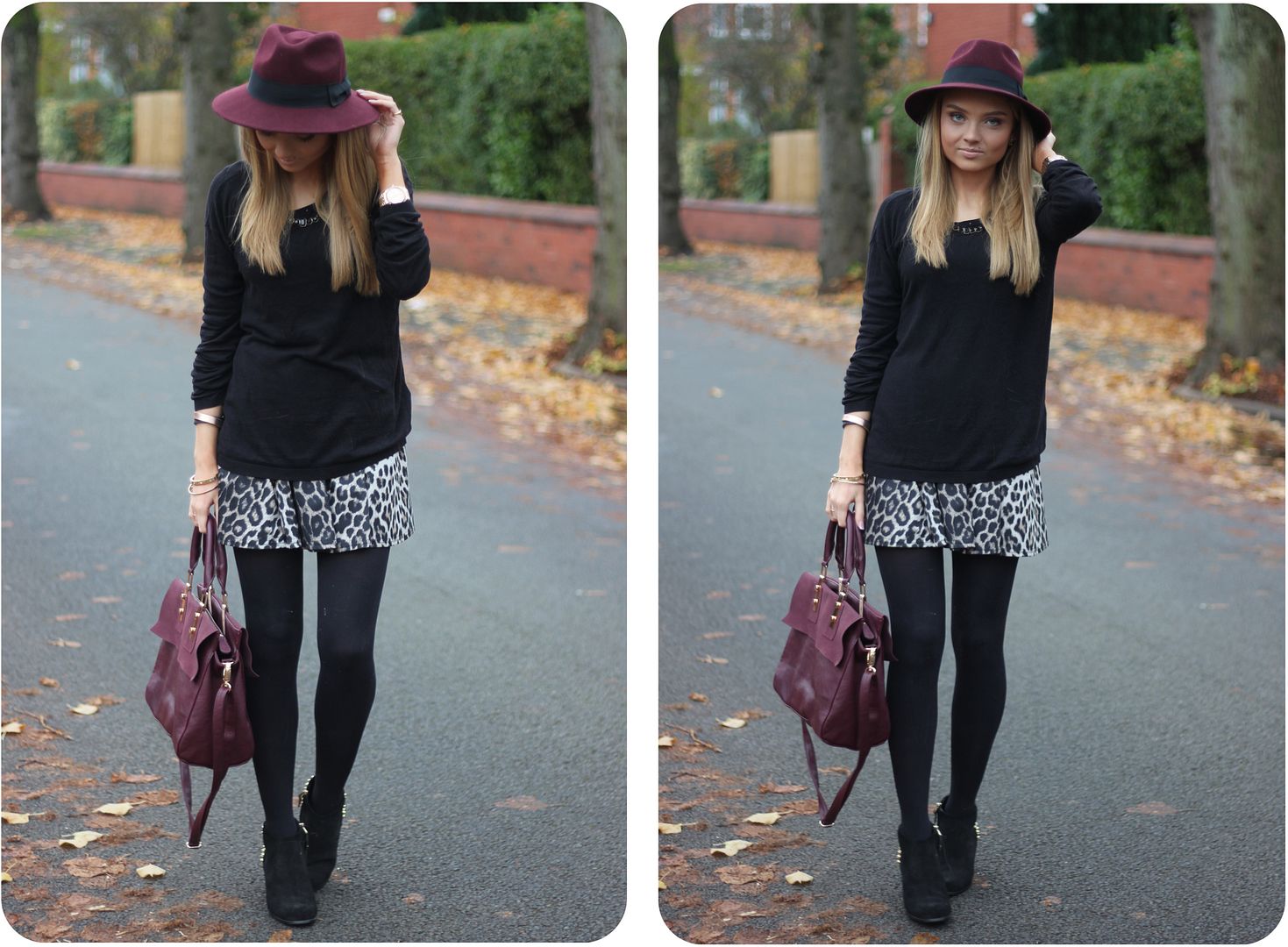 Hello again! I'm starting to blog more regularly once more now that I have the help of my fabulous housemate so you should be seeing many more outfit posts soon! As you might have guessed from my previous post, I have a bit of a thing for hats. I love how they add something extra to your outfit and on a practical note, they keep your head warm too. As a Made in Chelsea addict I generally want to buy everything those girls wear and Fran Newman-Young happened to be wearing this hat in a picture on her Twitter so I had to buy it. It's a gorgeous burgundy fedora from New Look. It's slightly more structured than my Topshop fedora but I love it all the same. It has a gorgeous black bow detail to the side and matches my Warehouse bag perfectly.
Today I went for quite a simple outfit and opted for my trusty leopard print skirt. I bought this from River Island last year and stopped wearing it for a while, but recently animal print has been making a comeback (when doesn't it?!) and I decided to wear it with my new fedora. I added a simple black, oversized fine knit jumper from H&M to give the outfit a relaxed feel.
The boots are Zara from last year and I love them so much. I always get compliments on them as they are so unusual. Although ankle boots are very much my thing, I'm on the hunt for a good pair of over-the-knee black boots, is anyone else? I think it could be a little to do with my obsession with Millie Manderson's wardrobe and Style Diary (

click here

) as she wears them a lot.
I'm also wearing my favourite bracelet at the moment- a leather, black and rose gold cuff from Whistles. They sell these on ASOS and you can buy them in a variety of colours, including burgundy- which I think I might need!
I hope you like this simple post. Do any of you share my love of hats? I think I'm addicted, I want to buy a black floppy 70's style one next! I hope everyone has had a lovely weekend- look out for more outfit posts next week!
Cuff- Whistles at ASOS (

link

)
Love Bracelet- River Island
Gold Bangle- Holiday Purchase