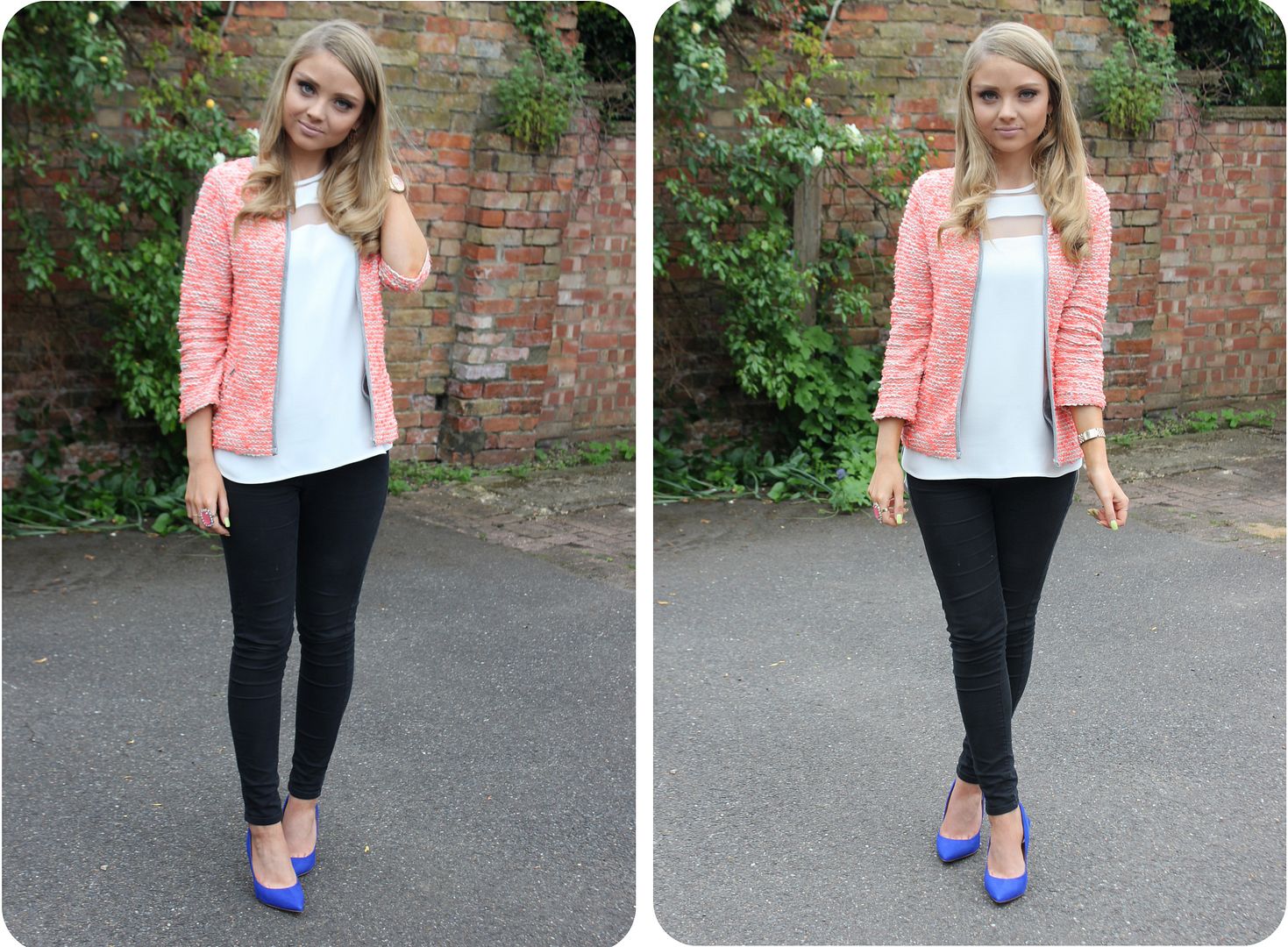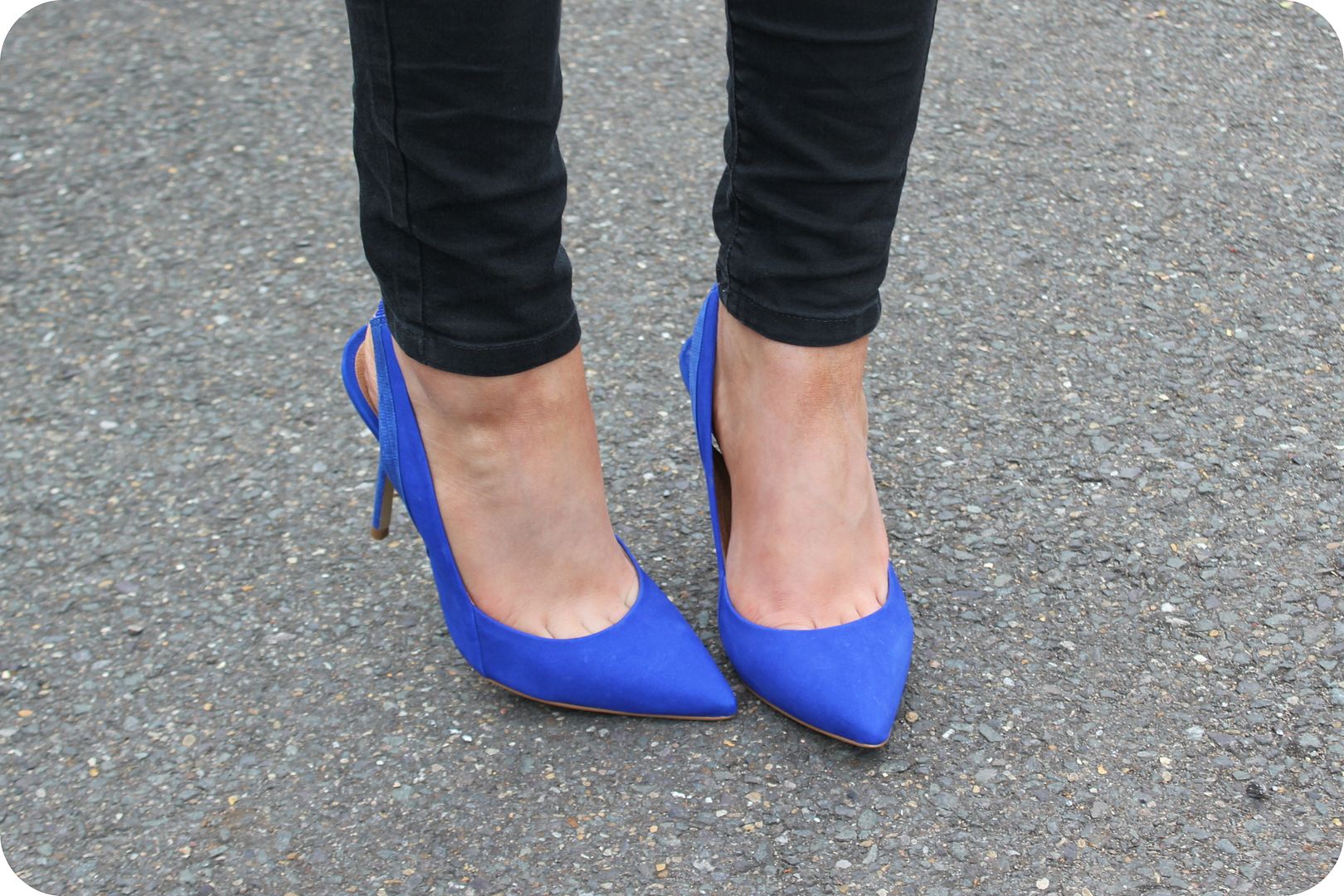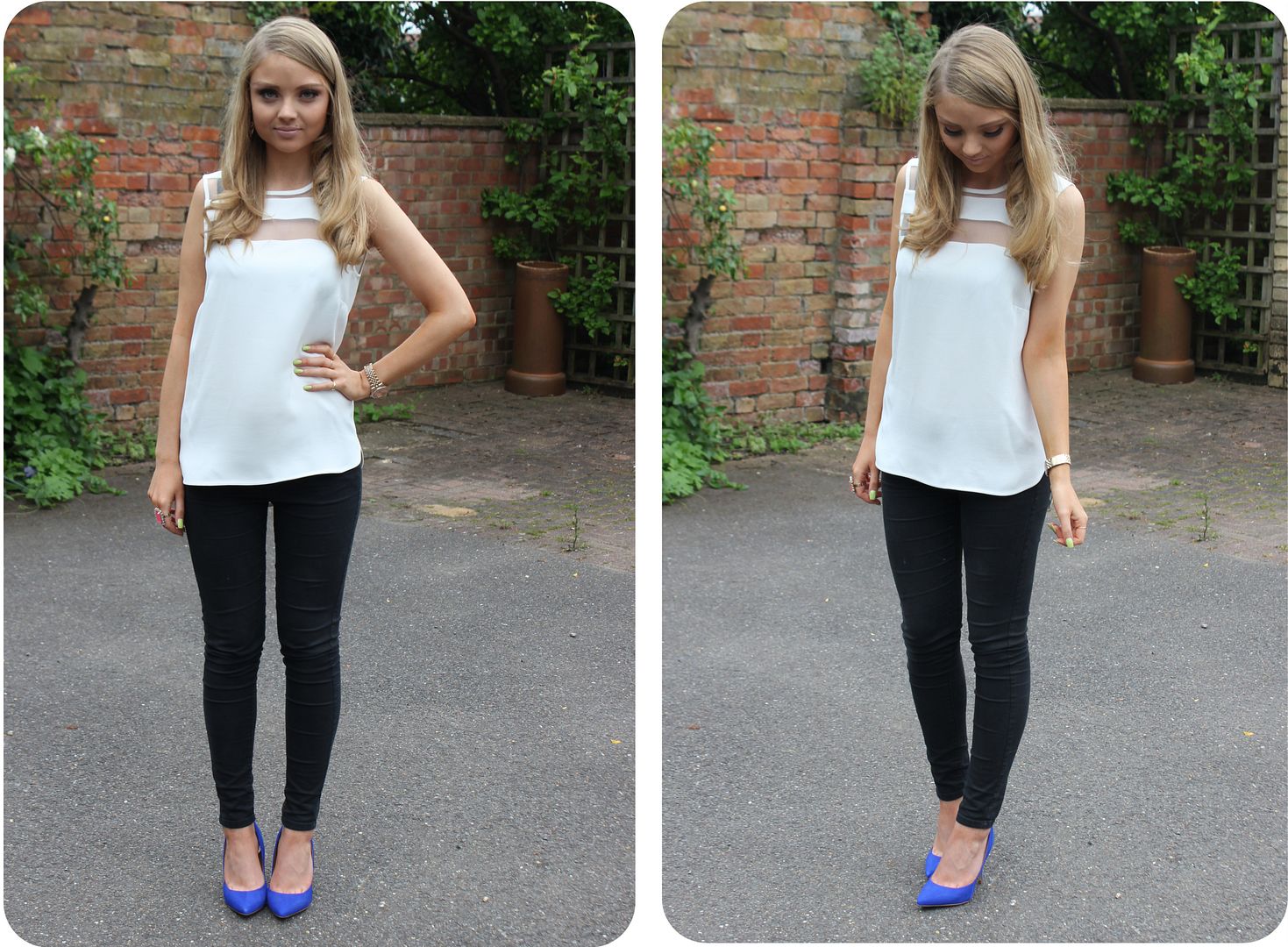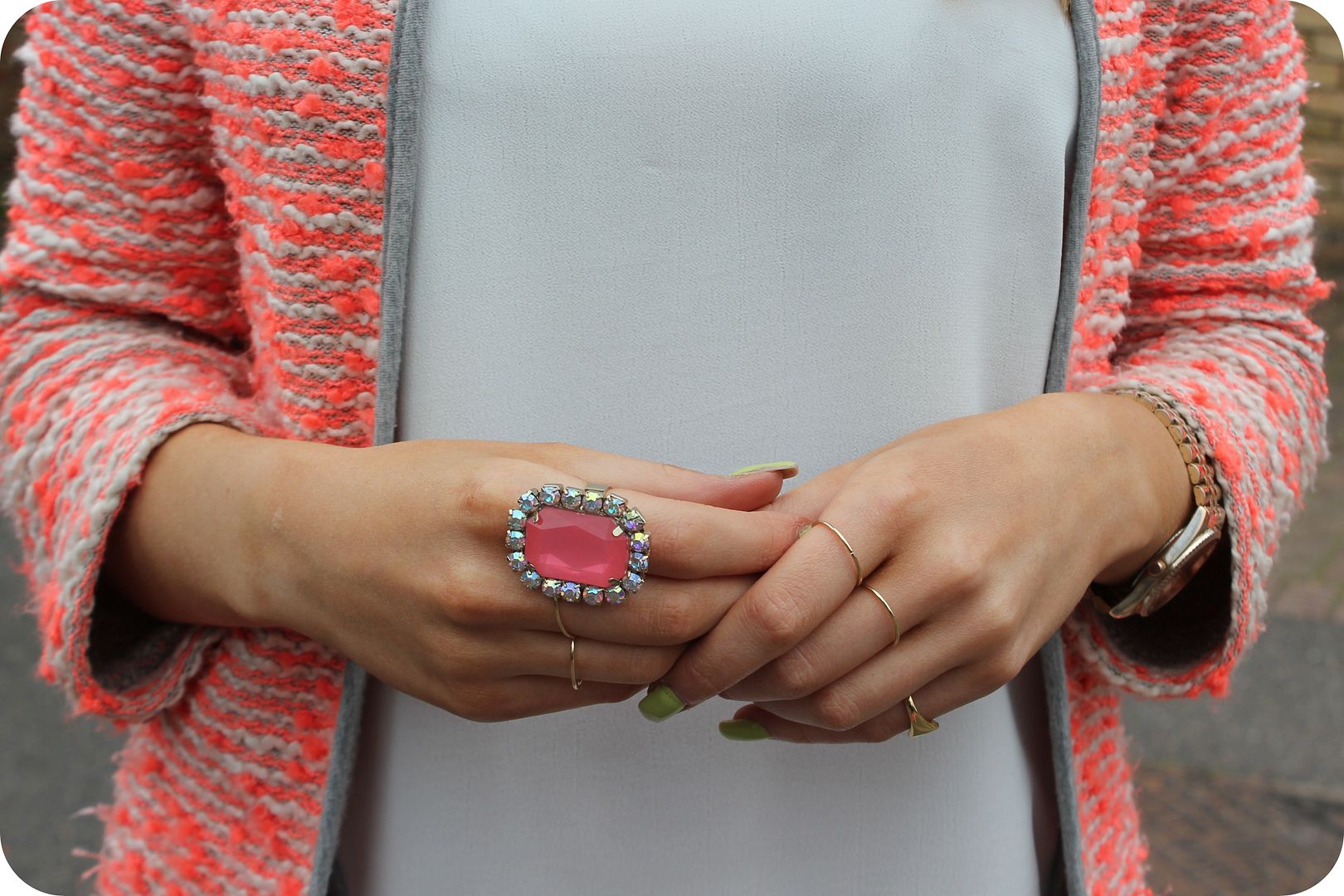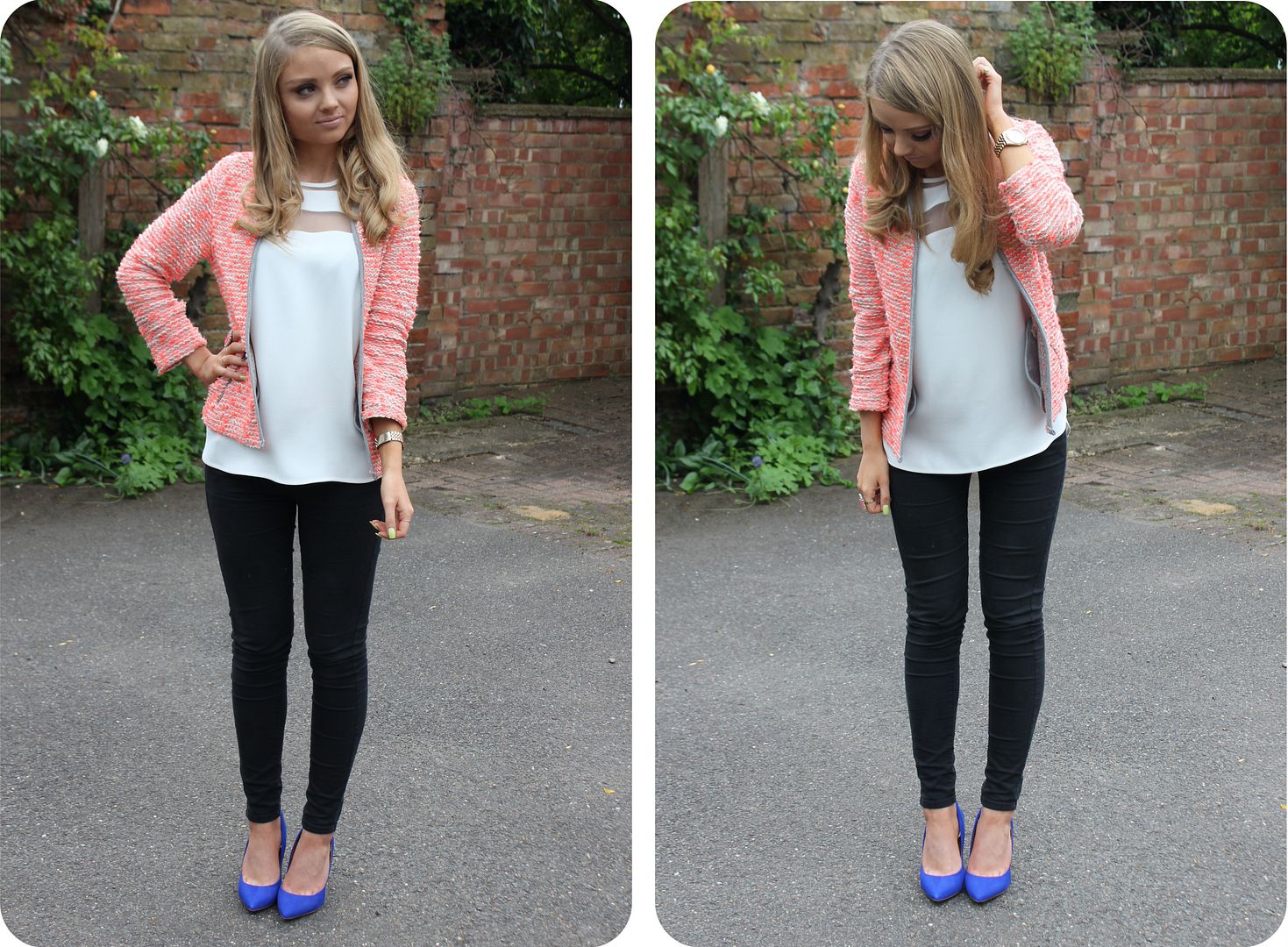 I thought I'd show you one of the outfits I've been enjoying wearing to my internship! I've been loving sheer detailing at the moment so this top from Zara really caught my eye! It's sleeveless, slightly longer at the back and has beautiful sheer panels which really make it stand out. I've paired it with black jeans (a firm favourite of mine!) and these amazing blue heels from River Island. I'd been wanting some electric blue courts for a while and these really hit the mark; they're sling-back so super comfortable too.
The boucle jacket is from ASOS and I think it really brightens up the outfit! I get so many compliments on it and it was only £35. I added pistachio green nails and a pink cocktail ring from Primark. I love how the bright blue and oranges compliment the softer pink of the ring and green on my nails- I am wearing this colour combination non-stop at the moment!
This is the perfect outfit to wear to a fashion internship (in my opinion!). It's a fairly safe outfit but looks stunning with these colourful accents.
Plain Band Rings- Topshop
Nails- 'Venus Flytrap' Topshop